You are hereBlogs / Jane's blog
Jane's blog
---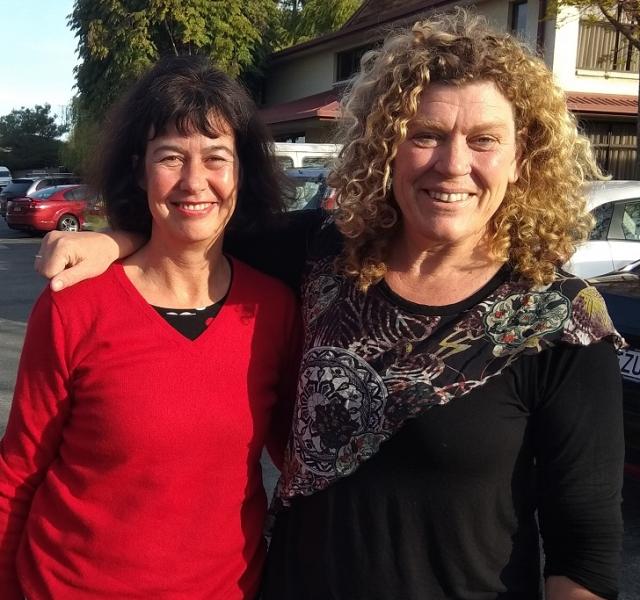 Clare and Anna
Congratulations to Anna and partner Clare Coles from Cambridge who had only their second outing playing together at National Congress this weekend. They finished in third place in the NZ Restricted Pairs. A fantastic result!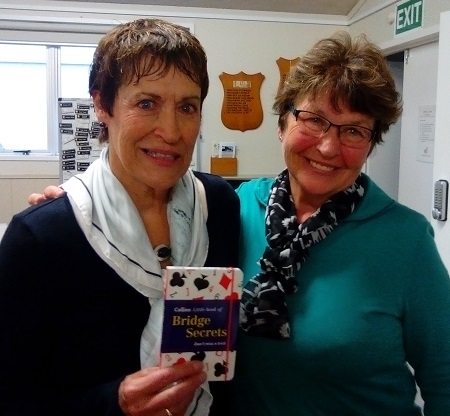 Winners Mini Moos 2
Two of Matamata's newest players took top spot in the second of the Mini Moos series today in Cambridge. Blitzing the field and scoring 91 IMPs they finished winners with 3 IMPs to spare. Well played also to Hanna Frischknecht and Margrit Fullemann from Te Aroha who on 81 IMPs were very close to a podium finish. Ross McIntyre put in a creditable performance with scratch partner from Morrinsville Russell.

Rochelle and Ross
Ross Stewart and his junior Te Aroha partner Rochelle Van Heuven turned in a stunning performance today at the Putaruru Open 8B tournament.
Congratulations to the Te Aroha and Matamata players who feature in the Baden Wilson end of year list. The cumulative Masterpoints of each player registered with NZB is calculated quarterly with the final postings for the year published today.
Anna Kalma finished the 4th ranked female Local Master. This is the hardest list to feature on, as more players in NZ are Local Master than any other rank.
Austin Brown is the joint 2nd ranked male Novice in NZ.
Congratulations to them both.
10 beginners'lessons are now available on YouTube. Holidays are an ideal time to revisit your studies and repeat the theory from lessons on a laptop or mobile phone at the beach. Those newer to the game or wanting a refresher on basic ACOL click here for more details.
Congratulations to Austin and Barb who won the 4th round of the Mini Moos series of relaxed Sunday afternoon tournaments held in Putaruru on 8 November.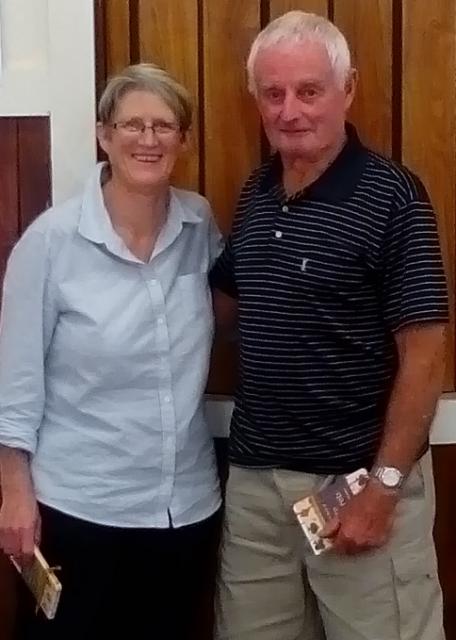 Mini Moos Winners
They finished first well clear of the chasing pack with 85 IMPs, their nearest rivals on just 70. More photos from the event are on the Putaruru Bridge Club website under the Mini Moos tab, Results. http://www.south-waikato.bridge-club.org/
Congratulations to Malcolm Kirkby and Austin Brown for achieving joint highest and second highest male players respectively in their rank across NZ.

Austin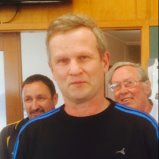 Malcolm Kirkby
The Baden Wilson Ranks Reports released quarterly by NZB show the top 10 male and female players in their rank by accumulation of Masterpoints over the year. For the 3rd quarter Malcolm features as joint top with Austin Brown featuring as joint second in the Novice category across the nation. Congratulations to them both for showing their steady and determined progress in the game since attending lessons.
Jane has filmed her Rejuvenating a Bridge Club seminar that has been presented at Regional Conferences throughout NZ at the request of NZ Bridge. The last 3 mins of Bloopers are worth a view for a laugh. Click here to view the video.
Jane is currently filming the Beginners' Lessons so that teachers and students will have an aid in 2016. Those students who miss a lesson or those who want to repeat a lesson or go through some of the topics covered again in their own time will be able to catch up via YouTube. Some beginners from Te Aroha this year have been helping in this project by viewing clips and giving feedback to help with editing and production.
It is with great sadness that we report the passing of Greg Saxon, President of the Te Aroha Bridge Club.
Greg's funeral will be held on Tuesday 22nd September at 1.30pm at St David's church in Te Aroha (32 Church Street) followed by internment at the Te Aroha cemetary.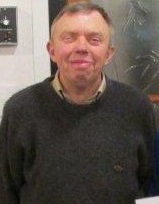 Greg Saxon
Greg loved his bridge and loved the Te Aroha Bridge Club. He played both club and tournament bridge, many times with his mother, a former stalwart at the club, as well as his friends there. There was always much hilarity at the table in tournaments when Greg pitched up with his partners in crime Tim Rigter, George Sherrell and Ross Stewart. He was proud to be involved in the Waikato Bays Interclub event and he was very much involved in the rejuvenation of the club through 2013, voicing many times his happiness at seeing the club he loved return to life. His name appears repeatedly on the clubroom honour boards and he will long be remembered there. Greg suffered a stroke just over a week ago. He passed away in the early hours of Wednesday 16 September, aged just 60. Funeral arrangements to be advised.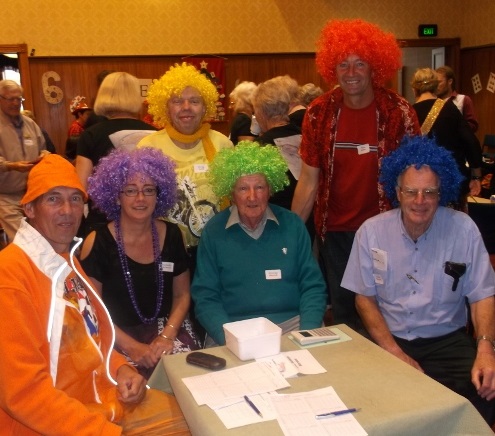 Greg and the Rainbow Warriors 2014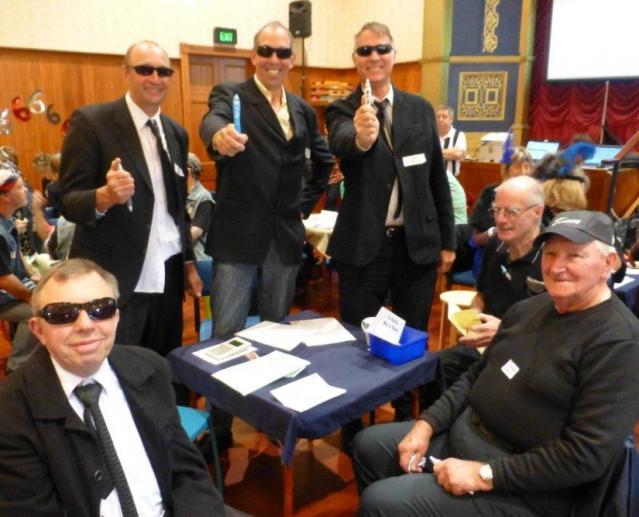 Greg and the Men In Black 2015
News and commentary on the day with photos of the winners can be found on the WAP 2015 Results and Commentary tab above.