Double Celebration
---
We had a joint celebration at Te Aroha last night with two milestones and 160 candles … (well actually only 12 candles and they took long enough to light!)
The combined 160 was split two ways - George Sherrell has just celebrated turning 90 in the weekend while Joan Darby-Smith turned 70 on Tuesday.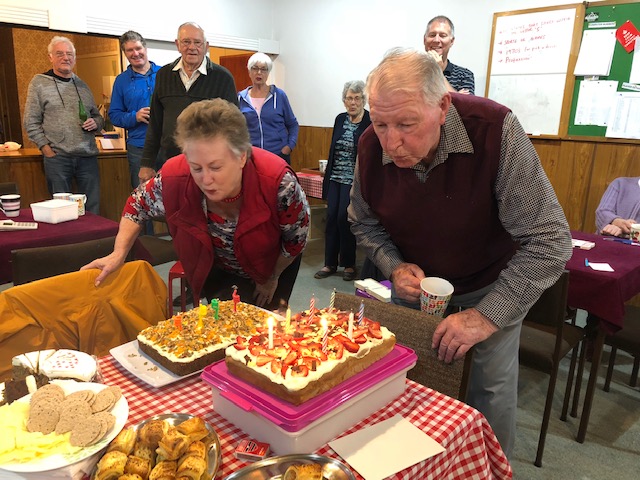 Joan and George
No excuse needed to have a decent supper in Te Aroha ... and Corolyn outdid herself with the two birthday cakes.
George ended up with a double celebration ... after he and Malcolm took first place North-South with 57% score. Suppose it is too much to score the same as your age!
Congratulations Joan and George - it is great having you as part of our club.