Thames Christmas Tournament
---
Noel and Kathy had one hand on the ham after the first session with a great 64% session in the morning which was the top score of the day. They had a good second session as well but didn't match the first and ended up in third overall. This meant no ham but still a nice turkey to augment the Christmas dinner table.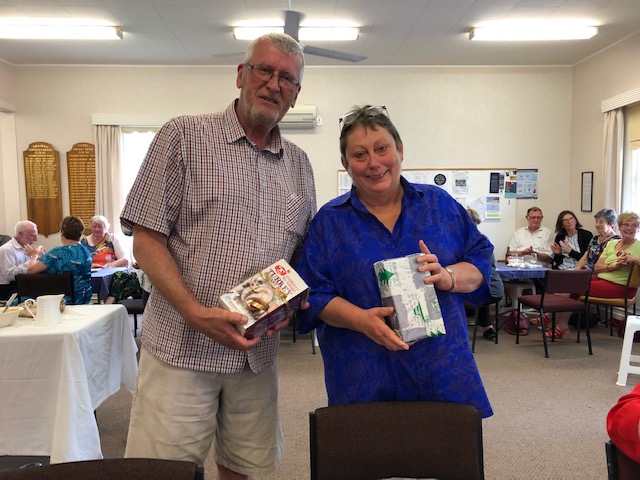 Noel and Kathy: Noel and Kathy with their turkey roll
Winners on the day were Mary Ronke and Olive Davis from the Waikato club followed by Grant Jarvis and Gary Chen from Franklin/Akarana.
The field was split into 4 sections (Spades, Hearts, Diamonds & Clubs) based on their rating points which shared the prizes around.
Thames also put on a splendid after match supper which was excellent value for the $25 entry price.