Spa Town Teams
---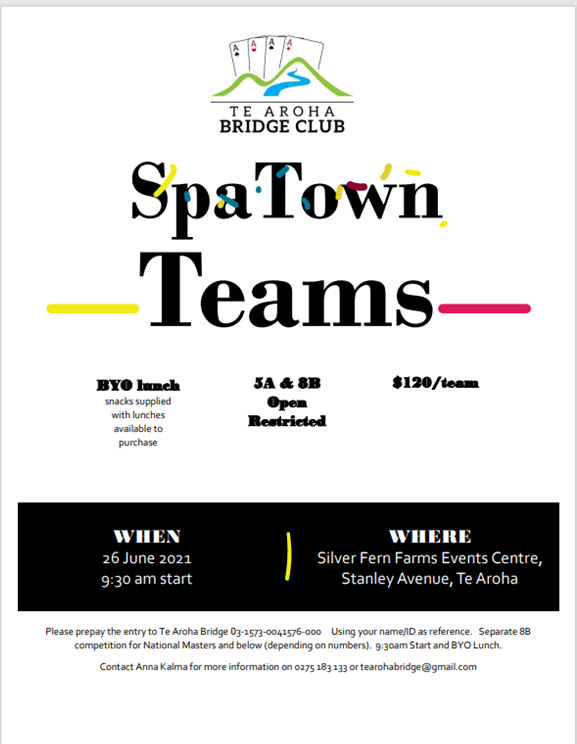 spa town
Looking forward to seeing the participants on Saturday for a 9.30am start at the Silver Fern Events Centre on Stanley Street
A few other notices:
It is likely that the multigrade and open will be combined into one field - will confirm this by Friday.
Lunch isn't provided but is available to purchase at the venue (soup and rolls).
Prepayment of $120 per team appreciated to: 03-1573-0041576-000
Any queries or late changes/entries please ring Anna on 0275 183 133.