Matamata Intermediate Tournament
---
Congratulations to Graeme Farrow and Willy Ryder of Tokoroa who came and conquered at the Matamata Intermediate amongst a strong field of 18 tables.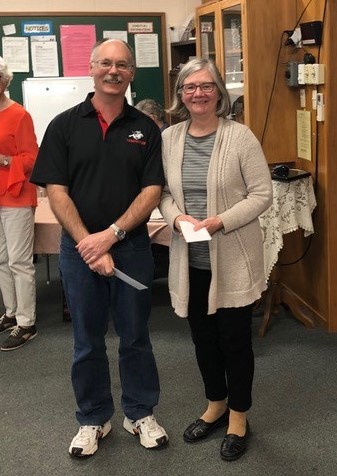 Graeme and Willy
It was a good day to be called Graeme with the second place getters being John Little and Graeme Saunders from Waikato club (who also won the tournament a year ago if my memory serves me correctly!)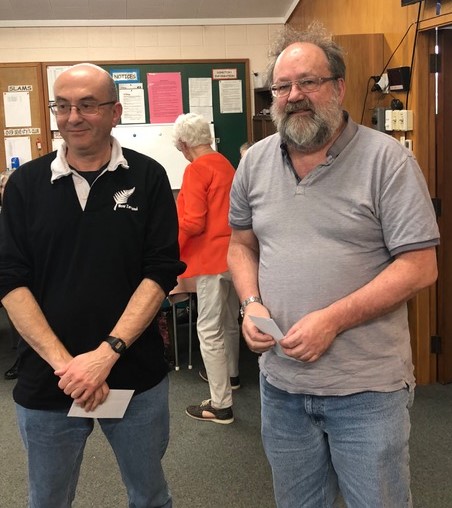 Graeme and John
While in third place and the best of the locals was Judith Howard and Joanne Swanwick.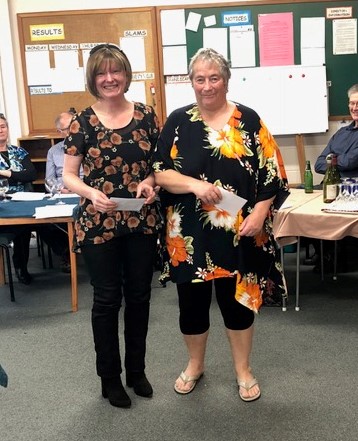 Joanne and Judith
The event was the penultimate event for the Intermediate league and after 8 events things couldn't get closer with the prizes to be decided at the last event in Cambridge next month. In top place is Malcolm Kirkby from Te Aroha who shares the spot with Eunice Eccles.