Saxon Teams wraps up at Te Aroha
---
The final night of the Saxon Teams finished with the Senegal team with an unbeaten record (consisting of Anna Kalma, John Phillips, Shirley Bailey and Adri Rigter).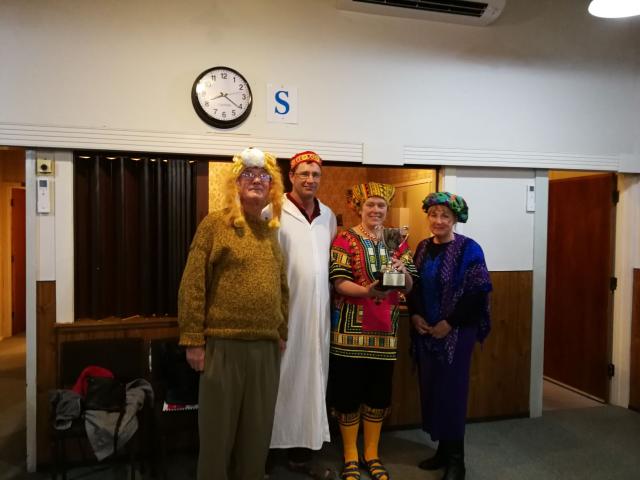 Senegal
The winner of the ironique vouchers for best dressed teams was Syrian team complete with refugees, dictators and a lovely carrot cake decorated with live ammunition!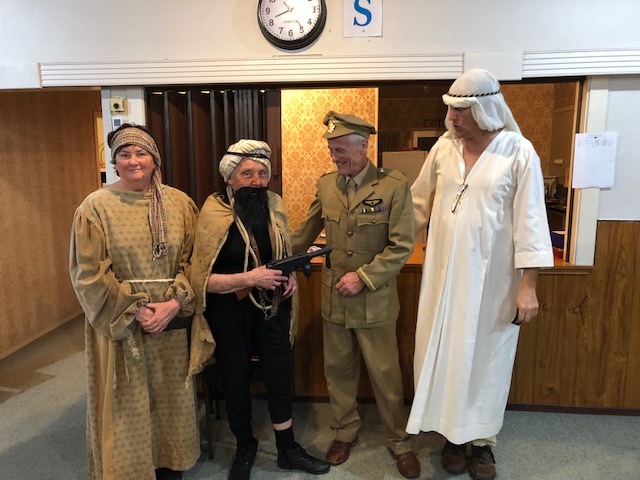 Syria
Highly commended in the costume stakes was Saudi Arabia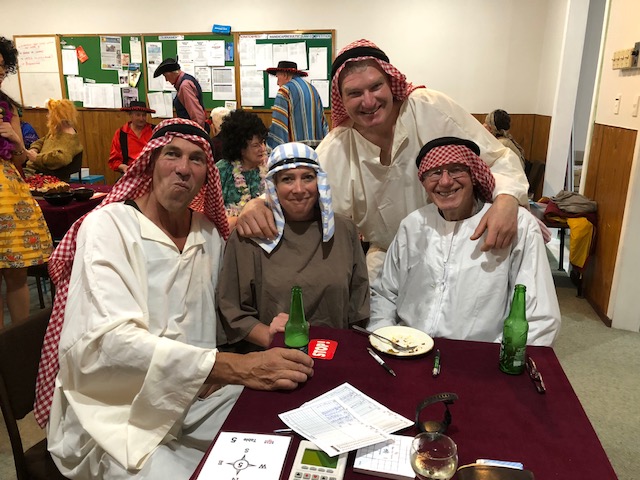 Saudi Arabia
Alongside the Sheila's from Stralia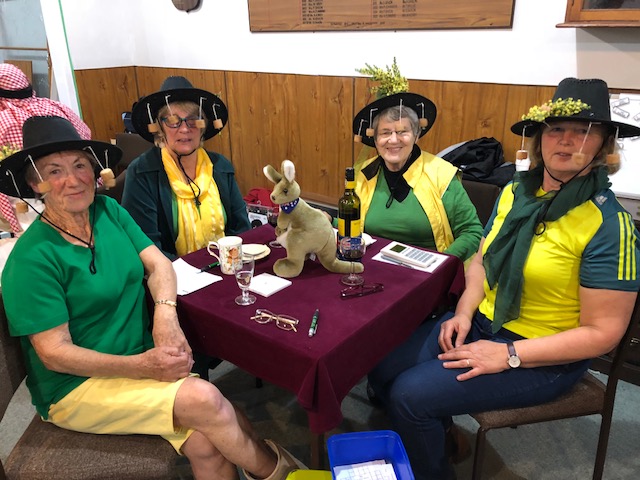 Stralia
Other winners on the night included the "pull up your socks team" who won a pair of bridge socks from Samoa.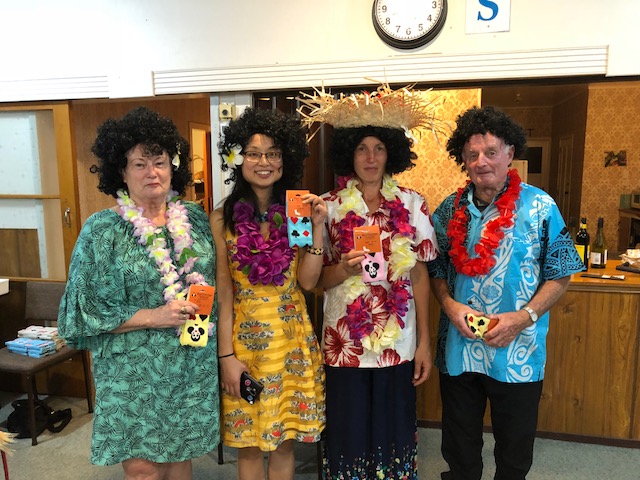 Samoa
The Spainish team was 2nd in the actual bridge competition...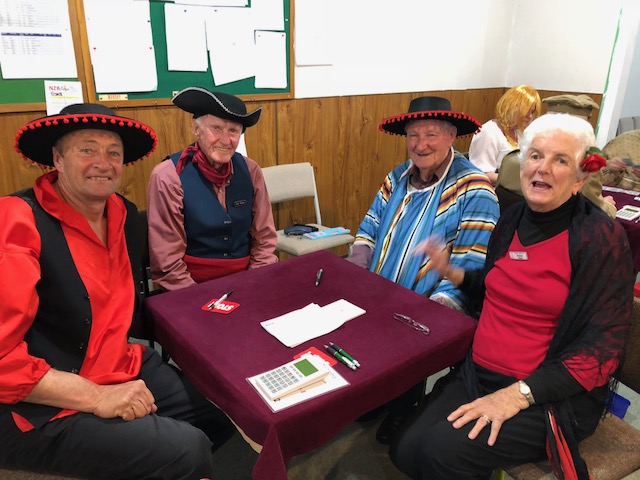 Spain
The night finished off with a few boards of crazy bridge which was played as an individual with each even numbered board having a different instruction ... "Don't bother bidding ... this board MUST be played in 7NT by West" ... "No dummies this hand" ... "If the bidding reaches the 4 level - North has to play it in 4H" ... "only look at 3 cards until after the bidding has finished". Well done to Laurie Belfield who won the individual scratch while Diane Jager was top in the handicap results!