Matamata celerates their 5th Grand Master
---
Ian Bond is Matamata's latest Grand Master - Ian reached the lofty heights during Congress where his team won the back to the future and then placed 17th (missing out by just one place to get into the play-offs) but doing enough to earn around 25 A points for his week which pushed him past the 1000 points required to earn this title (of which 500 must be A points).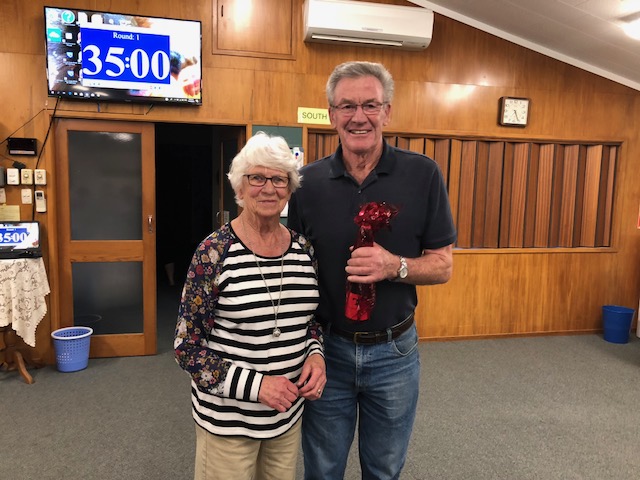 Ian Bond: Ian congratulated by president Beth Vosper
Ian followed his partner (in life, crime and at the bridge table) Lynette who got to GM status earlier in the year. The other Matamata grand masters are Ken and Kathy Yule and Lesley Quilty. Out of all the affiliated bridge players in New Zealand less than 2% achieve the rank of GM or higher.
Awesome work Ian:)