---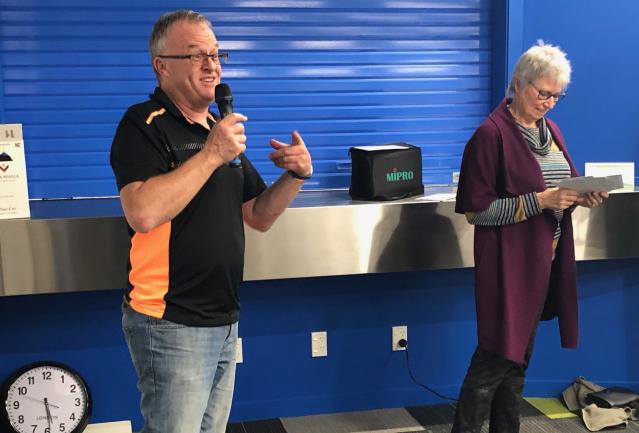 Jones Team winners of the Open
Six wins from six secured the win for the Jones Team consisting of Barry Jones, Jenny Millington, Julie Atkinson and Patrick Carter. Patrick and Julie departed before the prizegiving and left it to ex Te Aroha president Barry and Jenny to collect the spoils.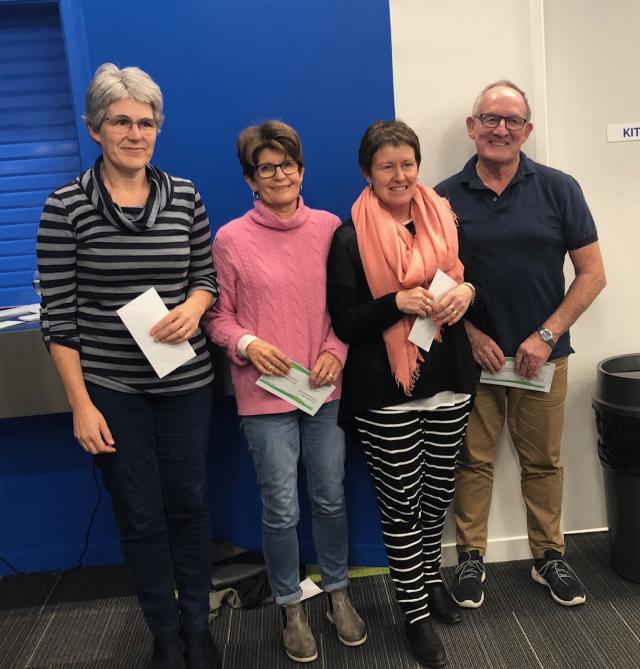 Team Rex
Tauranga's Melanie Rex, Joy Bates, Shirley ain and Graham Young. We had the largest multigrade field to date (which was teams with a combined total of less than 200 A points) of 14 teams. The last two matches gave the winners maximum points handing them the title for the first time.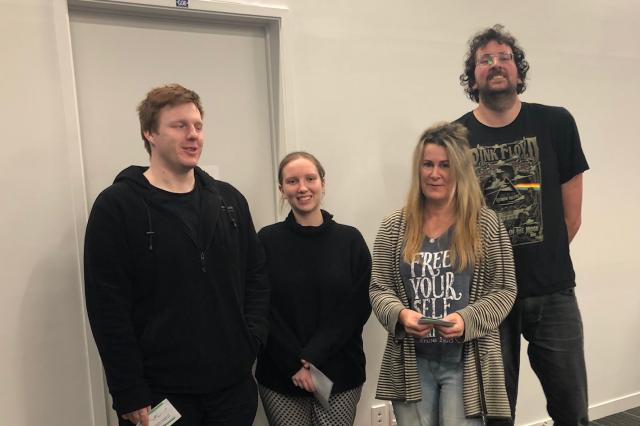 Fisher Team
Team Fisher form Hamilton and Auckland were second in the Open, from left - right Mathew Brown, Andi Boughey,Liz an dBlair Fisher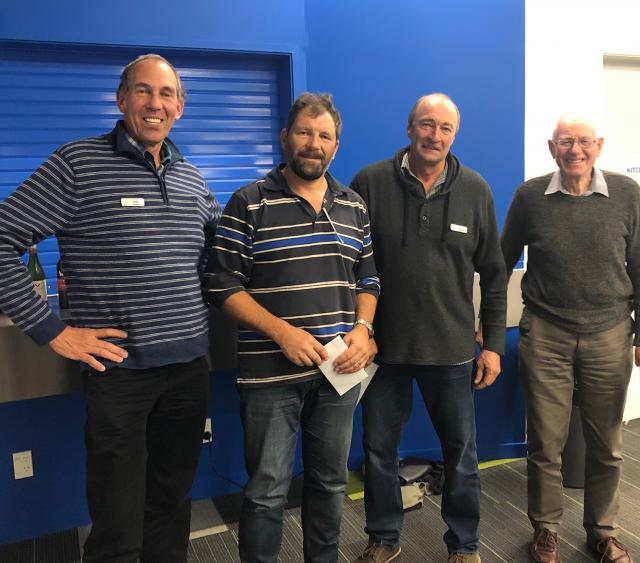 Te Aroha wins second in the multigrade
Te Aroha got on the podium with second place in the multigrade, Well done to Victor Kooter,foster kalma, Tim Rigter and Henk Hemmes.
It was a great day supported by the Te Aroha club - great work with catering, donating raffles and helping out on the day. Thank you to everybody that pitched in.
The club received the sad news that Mavis Buchanan had suddenly passed away. Mavis was a long time and still very active member of the bridge club so it came as a shock to us to hear the news. She was a canny bridge player but also an awesome bowls player having won the NZ championship on several occasions.
Our deepest sympathies to Mavis's family.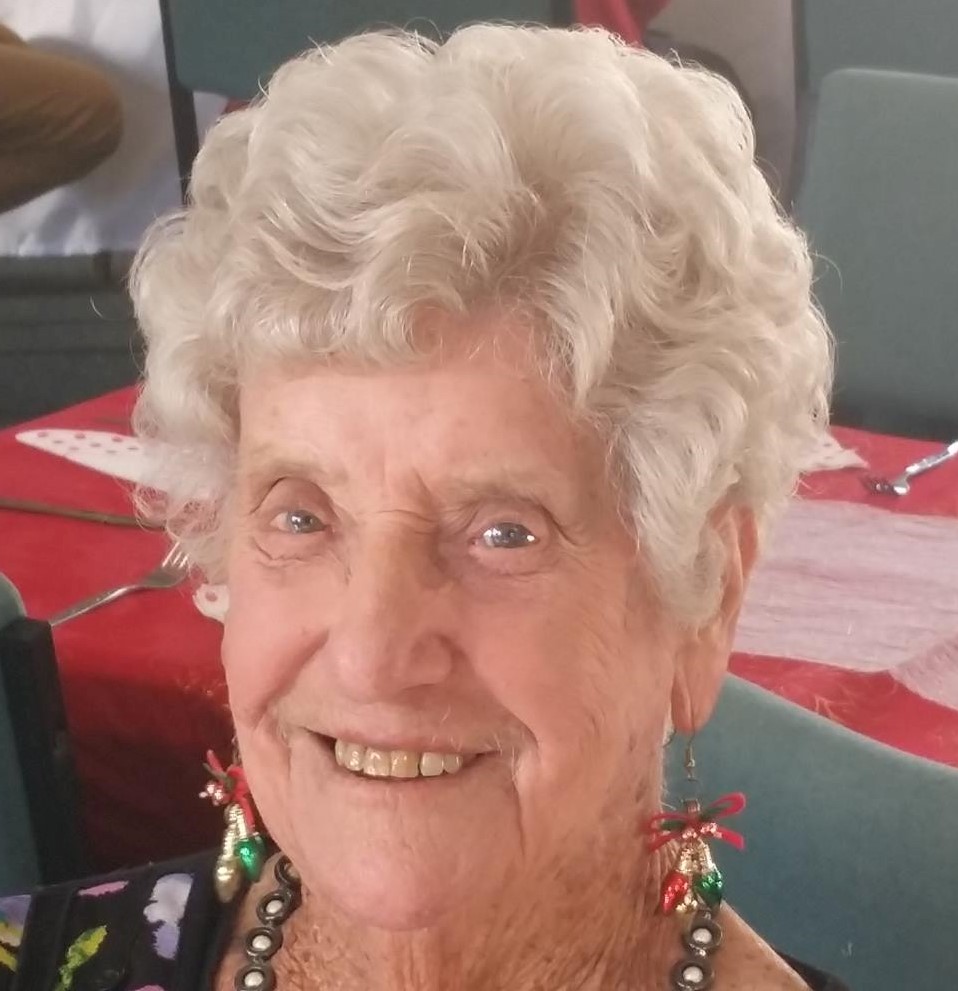 Mavis Buchanan
We will provide further details of her funeral as it becomes available.
Winning the Joanne Prevett Teams last night in Matamata despite a sizeable handicap was enough to finally put a smile on the faces of the Grumpy Old Geezers.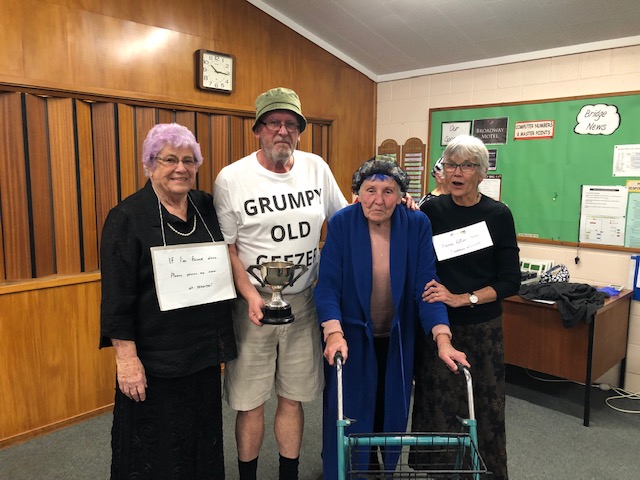 grumpys
From left - Lesley Quilty, Noel Grigg, Laurie Belfield and HEather Kneebone.
The team who won best dressed weren't surprised to have won (apparently they foretold their own victory!)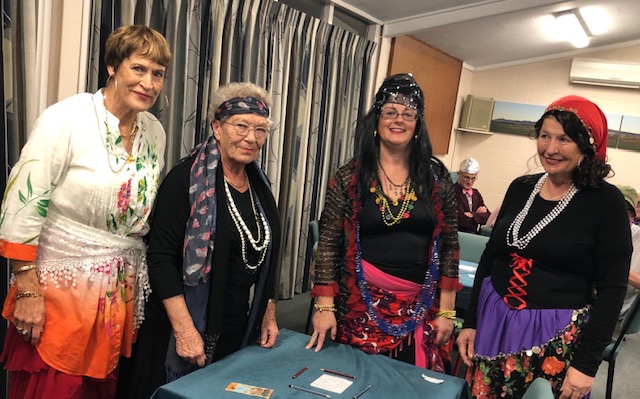 Gypsy Card readers
Well done to the Gypsy Card readers … Lynn Ryan, Elsie Jonasson, Patricia James and Diann Voyce!
Great to see everybody get into the spirit of the final night of the teams with costumes relating to the letter 'G'.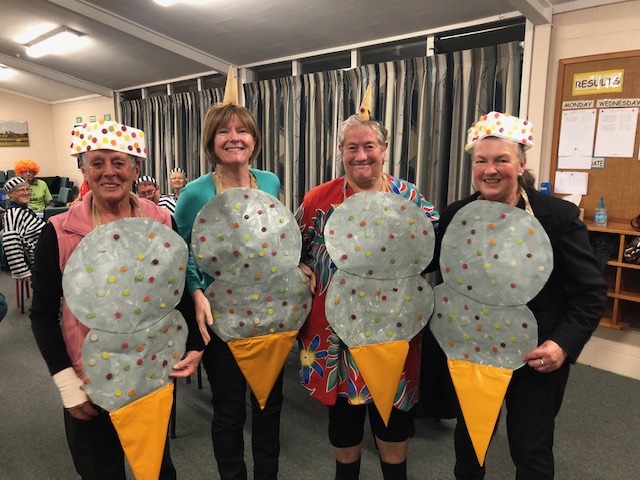 Goody goody gumdrops
Second overall were the goody goody gumdrop team from left Margaret Reed, Joanne Swanwick, Judith Howard and Anne Beetham.
gardeners
Third were the Gardeners: Zelda Clements, Anna Kalma, Ian Bond and Lynette Morgan.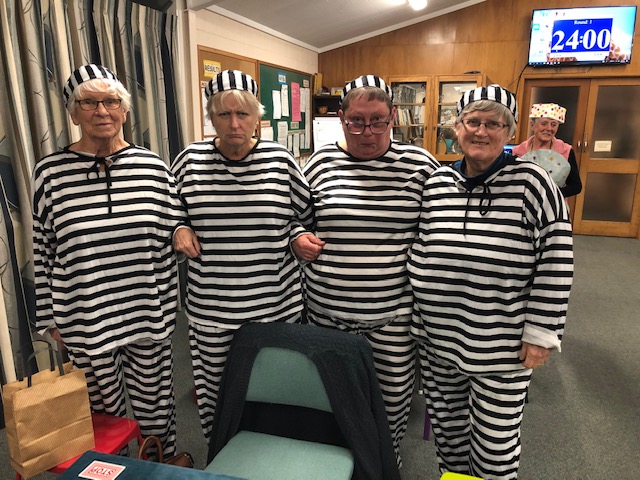 Gaolbirds
They tried to look grumpy gaolbirds but didn't quite pull it off! From left Beth Voster, Michelle Liddle, Kathy Yule and Barbara Hodgkinson who were in fourth place.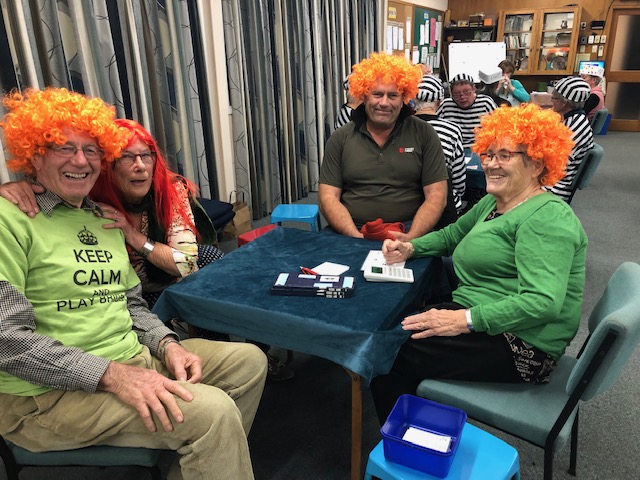 gingernuts
The marginally unPC team of the Ginger Nuts being Henk Hemmes, Dale Swap, Guy Kalma and Hermanna Hemmes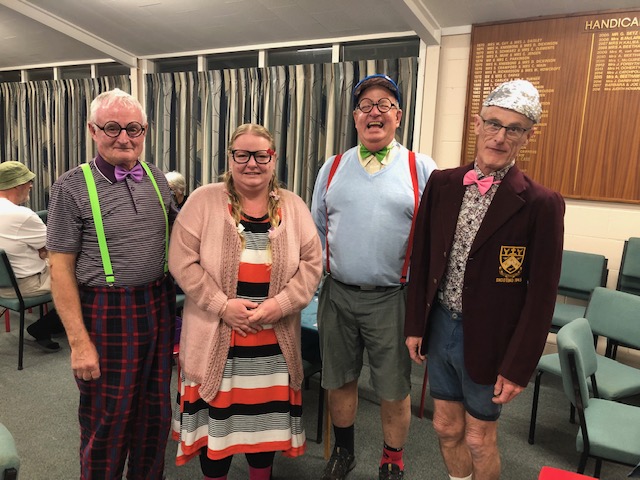 Geeks
The Geek team of Austin Brown, Rachel Aylett, Julian Mason and Peter Tait-Jamieson were the braintrust.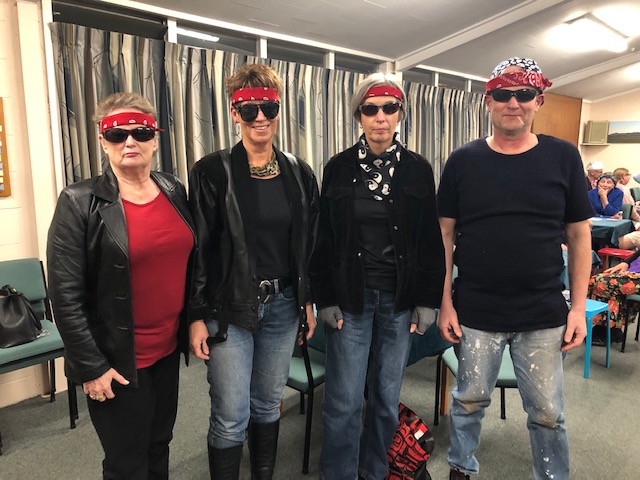 Gang
The Gang of Joan Darby-Smith, Maeleen Borkin, Suzanne Cullen and Malcolm Kirkby looked the business.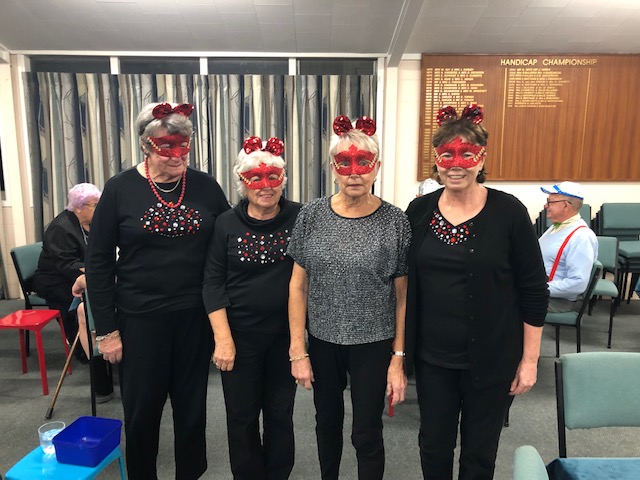 Glitterbugs
Finally the glitterbugs provided the sparkle which included Elaine Saywell, Jill Ireland, June Barbour and Trish Bruce,
Monday Night saw the completion of the Quilty Trays where outside teams rocked up to Matamata for three nights to play in a round-robin teams tournament.
Teams from Rotorua, Waikato, Morrinsville, Te Aroha, Cambridge, Tokoroa and Cambridge … along with Matamata did battle in this annual event. The highlight included the supper but there was some good bridge played as well. There was no team that dominated and anybody could have taken the event out heading into the final stanza.
However, it turned out it was home team advantage to the Crawford Team who despite a loss in the last match had done enough to secure victory!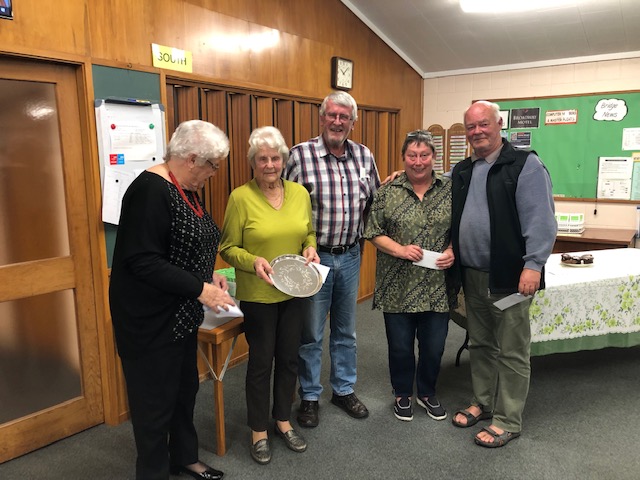 Crawford
From L-R Lesley Quilty hands over the silverware to Sonia Crawford, Noel Grigg, Kathy and Ken Yule.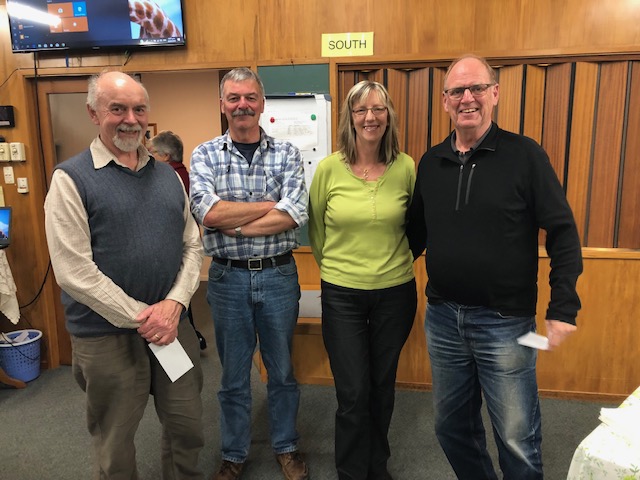 Cambridge
Nobody was as surprised as the Cambridge team to see that they had snuck into second place. Well done to Mike Neels, Jan Spaans, Jane Stearns (super sub for Don Wilson) and Kevin Whyte.
And in other tournaments …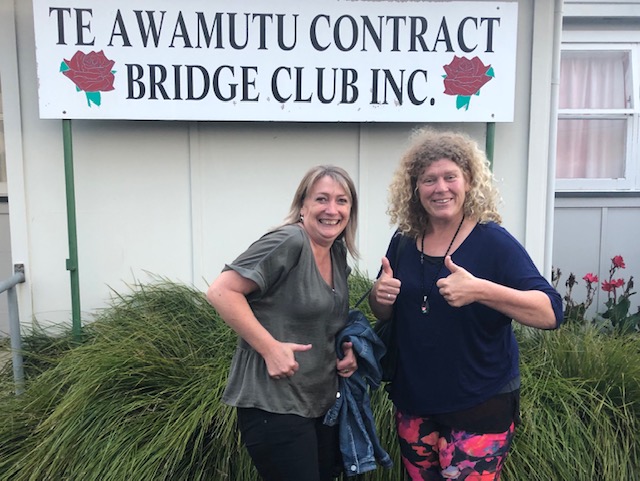 Rochelle and Anna
Rochelle van Heuven and Anna Kalma won the Te Awamutu Restricted tournament in the weekend.
Remember we have the Waikato Area Pairs being hosted on Sunday at the Matamata bridge club. All welcome from keen juniors up.
Well done to Noel Grigg and partner Yuzhong Chen who were selected in the Waikato Bays Open team to represent the region at the New Zealand Interprovincials in Christchurch later in the year.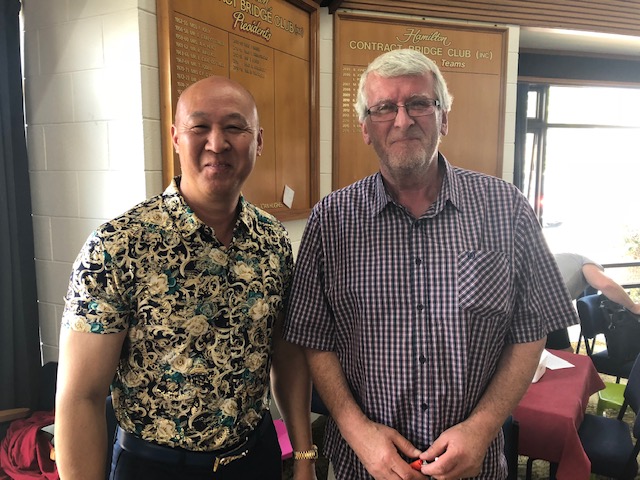 Yuzhong and Noel
Also Judith Howard and Joanne Swanwick who made the Intermediate Waikato Bays team to compete at the same event in November.
Joanne and Judith
Both pairs had to take part in a two day trial in Tauranga to win selection as one of the top two pairs to qualify in their section. Bad luck to Rochelle van Heuven and Guy Kalma who just missed out in the Intermediate field who had a slow start but strong finish!.
Matamata players have been doing well in tournaments over the past few weeks.
Sonia Crawford and Lynette Morgan took home top prize at the Hamilton Ladies Day which was a midweek event with two events - An open and Intermediate run concurrently.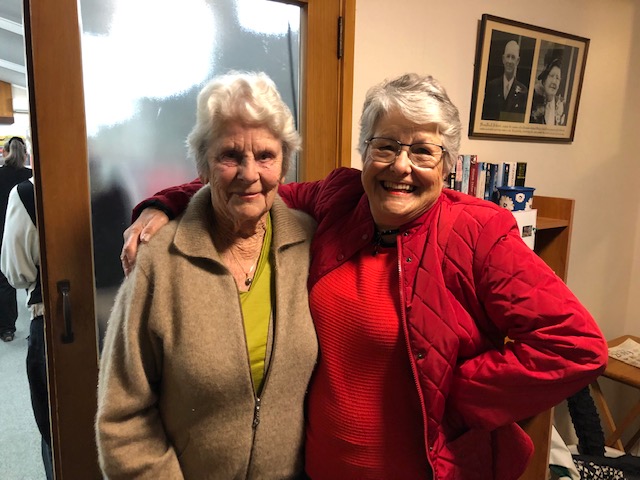 Sonia and Lynette
Kathy Yule and Lesley Quilty also had a great afternoon session and placed 4th overall.
A few days earlier the third WAP took place in Thames. A good turnout of 13 tables kept the room comfortable and it was a pleasant afternoon of bridge. Kathy and Ken Yule took second place in the heat which has secured them top overall after three rounds (with three to go).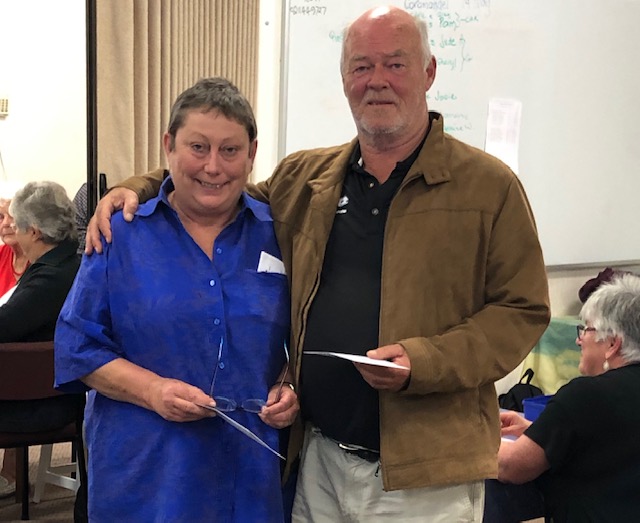 Kathy and Ken at Thames
Also punching above their weight in the Thames heat were Michelle Liddle and Judith Howard who had two consistent sessions to take 7th overall and top non-open pair.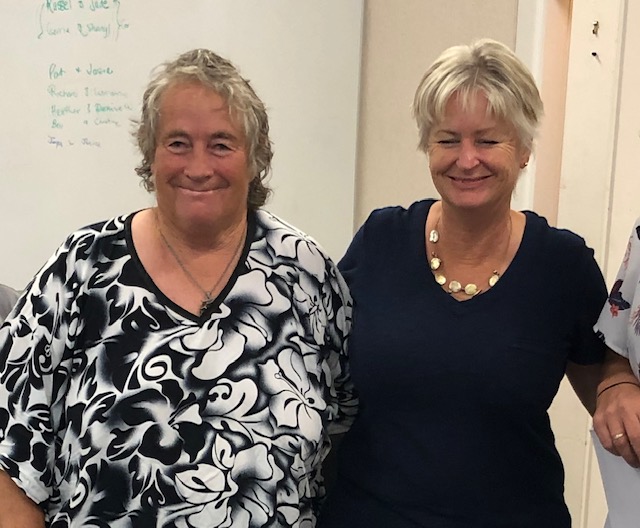 Judith and Michelle
Michelle paired with Ross McIntyre to play in the Junior Tournament held in Matamata on the weekend and finished 6th overall and top Matamata pair. The Tauranga pair of Jill Stewart and KAthy Able had a great second session to win the tournament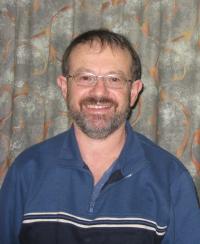 Rodney HarrisMorrinsville Contract Bridge Club members are very saddened by the sudden death of a long standing member Rodney Harris.
Rodney has been a member for nearly 40 years and many club trophies bear his name-including Club Championship, Individual Championships and Morrinsville Tournament several times.
Rodney was also a regular member of Hamilton Contract Bridge, playing regularly on Wednesday nights.
He was a very competitive and passionate Bridge player, played annually at NZ Bridge Congress and competed in tournaments throughout the Waikato. His last success was in March this year when he and his partner Lucy Armstrong successfully defended their title from the previous year when winning the Waihi All Grades Tournament.
Over the years Rodney has given back to his home club. He served three times as Club President over the years and was a current committee member and a Director of club night play. Numerous Morrinsville members have benefited from his lessons, encouragement and his sharing of a deep Bridge knowledge.
Rodney was an unassuming, friendly, respectful member and will be greatly missed by his many Bridge friends.
A memorial service for Rodney will take place at the Morrinsville Bowling Club Sunday May 5th at 11 a.m.
The Matamata club is hosting the Junior Tournament on the 4th May.
Details as follows:
Entry: $20
Start time: 10:00am
Morning Tea from 9:30am
Bring your own lunch, but refreshments and supper provided after play.
Enter via the tournament tab on the NZ Bridge website: http://www.nzbridge.co.nz/events,listing,3598,matamata-junior-pairs-sat....
This is the second event in the Waikato Bays junior league. There are 7 events in total and the prize pool is $920. You gain points for participating in each event, placing and getting over 50%.
Any questions please contact Lynette Morgan on 07 888 9434.
Well done to Kathy and Ken Yule who won the 2nd session of the Area Pairs in Te Aroha over the weekend. Nice to see them both out enjoying their bridge at a pretty low key tournament which included some of the best players in the region playing alongside lower ranked local players.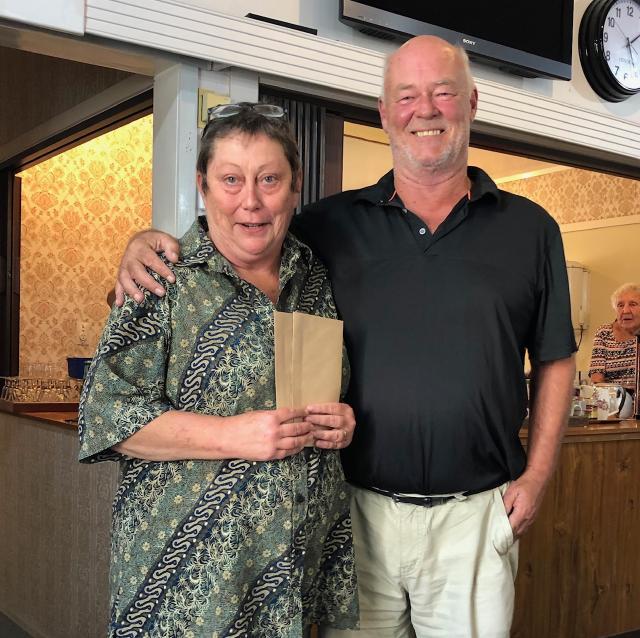 Kathy and Ken at Te Aroha
There were 18 tables which filled the clubrooms close to capacity. Sonia and Lesley also featured winning the morning session and coming 4th overall.
It doesn't seem that long ago that we were celebrating Sonia's 90th birthday ... although her 92nd was a bit more subdued!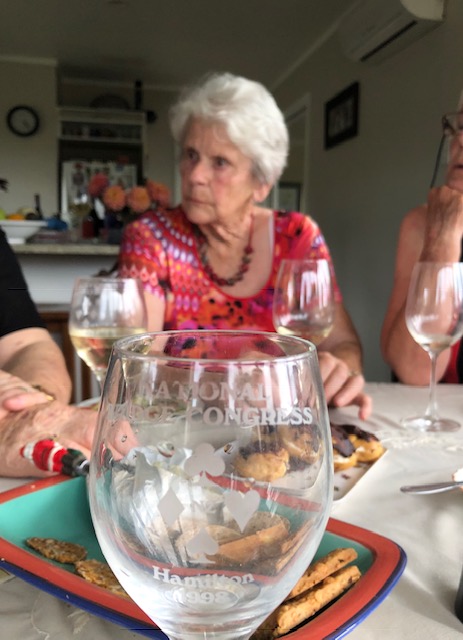 sonia
Rifling through her china cabinet for a glass made me realise the number of titles she must has won at congress over the years ... indicated by the many coveted championship wine and whiskey tumblers she had on hand.
Happy Birthday Sonia!
Also Happy Birthday for Jacob Kalma who celebrated his 21st birthday over the weekend. Hopefully we will see him back at the bridge table sometime soon although other ventures seem to have his focus at the moment!
We had the sad news that Lucille Hughes passed away over the weekend at Pohlen Hospital. We remember Lucille for being great fun and full of energy at the Matamata bridge club despite battling illness and cancer for a long time and she was a close friend to many at the club.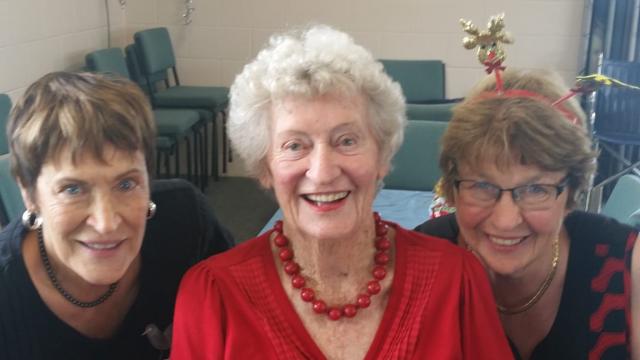 Lucille with Dianne and Lynn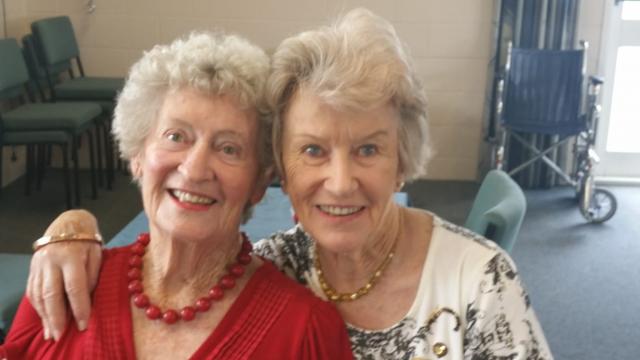 Lucille with Ann
From the obituary in the paper:
Much beloved wife of Arthur for 56 years. Loved Mum of Sue (Susan) and Roger, Brian and Sonja. Adored Nana to Aimee, Adam, Daniel and Timothy and Great Nana to 4 Great Grandchildren. "Finally the battle is over and she can rest in peace". A service to celebrate the life of Lucille will be held at Daltons Plantation, West Hinuera Rd, Matamata, Friday, the 15th of March, at 1pm, followed by a private cremation. In lieu of flowers donations would be appreciated to the Cancer Society and may be left at the service. All communications c/- the Hughes family to 6 Tamihana St, Matamata.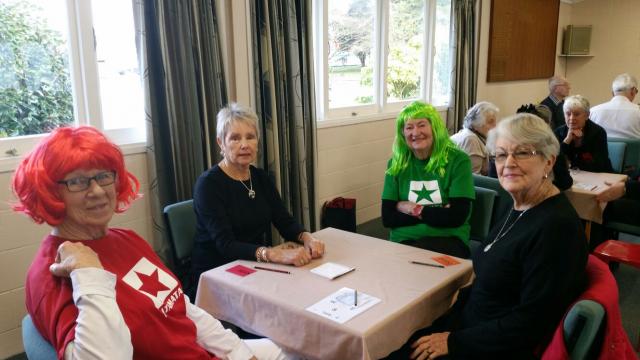 lucille