---
After three nights of competition, the Quilty Tray winners have been found.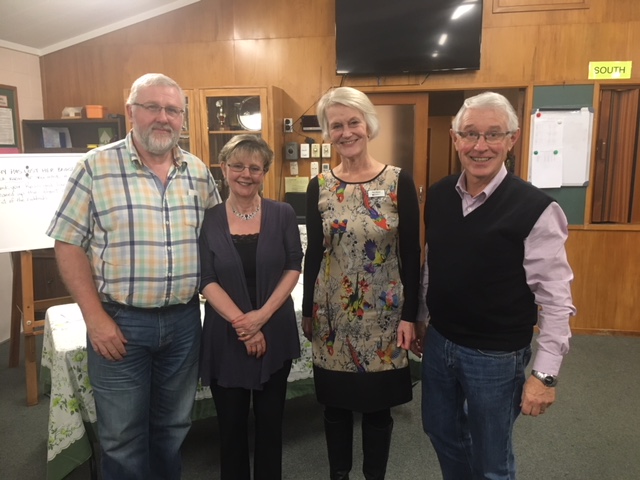 Quilty Tray winners
From left to right; Chris and Angela Overton with Pam and Ian Moore from Rotorua.
Although to be fair - they revealed themselves as the team to beat early on in the competition and went into the last round in an unbeatable position after only suffering one loss during their 9 matches. Tokoroa's team of Vera Verhaegh, Christine Vukich, Willy Ryder, Diane Vonk and Graeme Farrow was the only team to beat Rotorua and achieved 2nd place on the podium. While the Crawford Team from Matamata with Ken and Kathy Yule, Sonia Crawford and Noel Griggs come in third and was the best of the Matamata contingent.
It was pleasing to see many of the same teams returning to compete in this three week competition with last year's winners Hamilton lining up against other neighbouring clubs of Morrinsville, Te Aroha and Tokoroa.
Collaborating early on to synchronise calendars worked well to enable two teams attend for the first year from Cambridge Teams and the Rotorua victors made up the field of 10 teams.
The event ran very well and the Matamata club members did an outstanding job of hosting each night with spectacular suppers!
The trials to represent the Waikato Bays region were held over the weekend in Tauranga.
There were several locals who lined up to take part in the various sections bidding for a place in this illustrious tournament.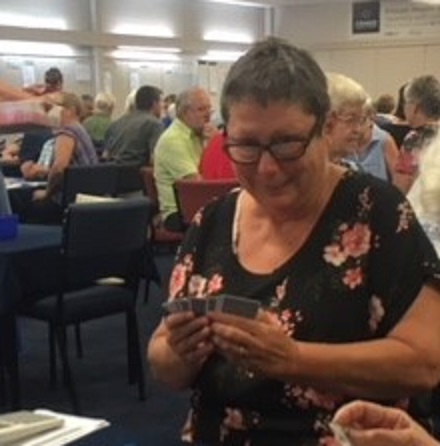 Kathy
Kathy Yule and her partner Jo Simpson from Tauranga finished top of the field and got selected for their first choice which is to participate in the women's section at the Interprovincials.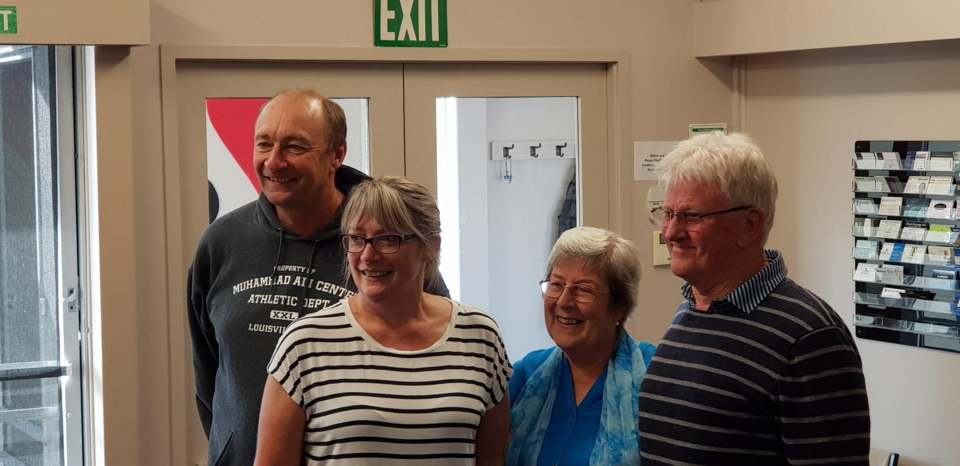 IP team
Whilst in the intermediate section, Tim Rigter and Rochelle van Heuven got second to also make the team. They are shown above in the photo alongside their Tauranga team mates June and Peter Hagan.
The Interprovincials (or IPs for short) this year will be held in Auckland in November. Each of the seven regions send a team of four in each of the 4 classes; Intermediate, Open, Seniors & Women. The winner is the region whose results once collated across each of the four divisions has the most points.
Matamata hosted their annual Junior Tournament on May 5th.
It was a good turnout of 14 tables and the spoils went across the hill to Tauranga with Mike and Angela Newton who had a great morning and even better afternoon session.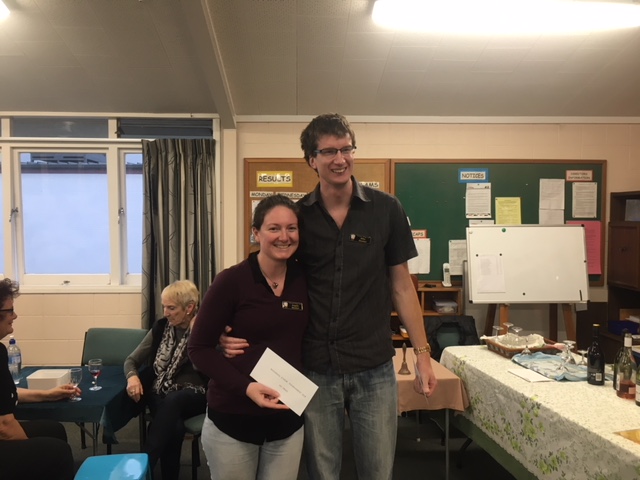 Matamata Junior winners
In second place were Megan Jolly and Janice Wilton from Hamilton who are starting to think Matamata is their happy place after winning the Novice Tournament here only a couple of months ago.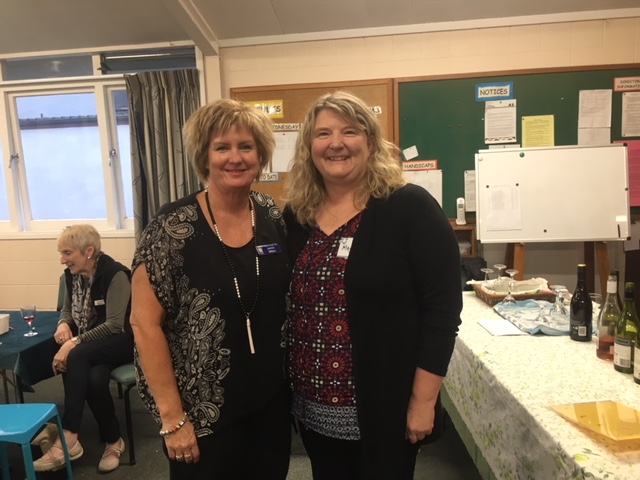 Matamata Junior 2nd
Third place was shared across two pairings ... Chris Judd and Sharon Opai from Taupo tied with Mt Maunganui's Phil and Gill West.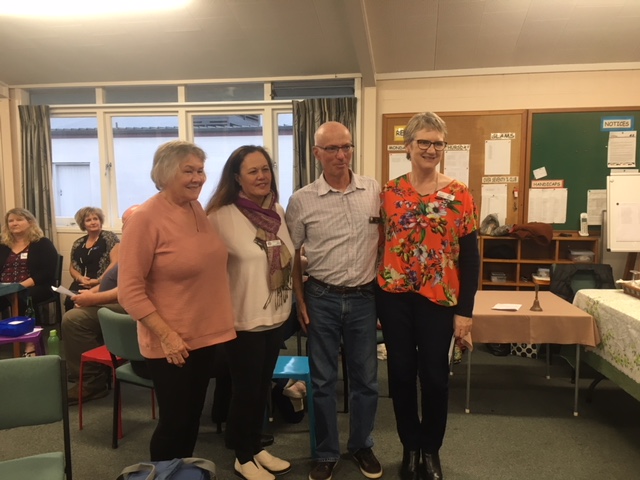 Third equal
Top Matamata pair were Father and daughter Joe Keys and Raewyn Richards while Te Aroha had success with June Zhu and Moira Lagulagu coming top in the morning session with a great 60% session!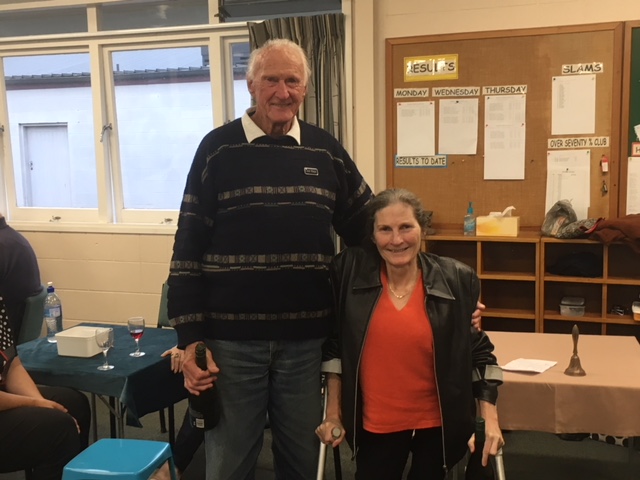 top MAtamata: Joe Keys and Raewyn Richards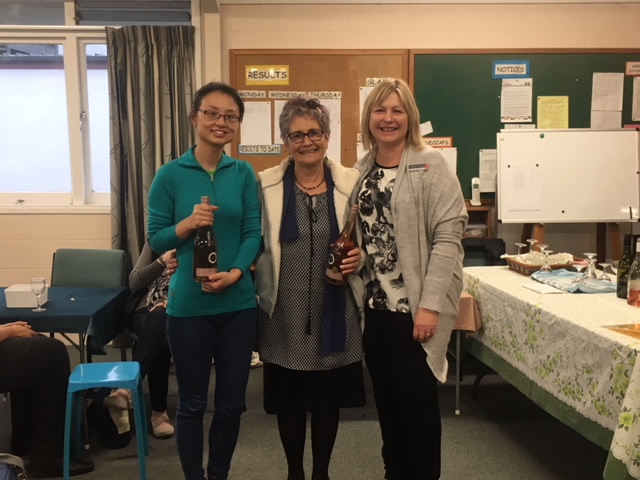 Session winner: from left June Zhu, Moira Lagaluga and sponsor Joanne Morgan
Some action shots from the morning session.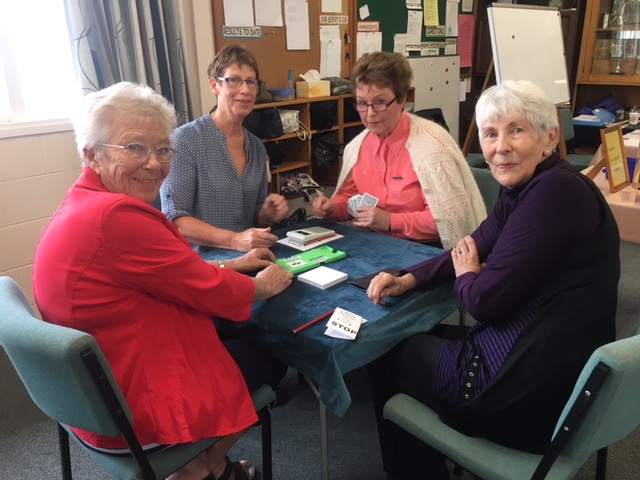 Matamata Junior Tournament
Matamata Junior Tournament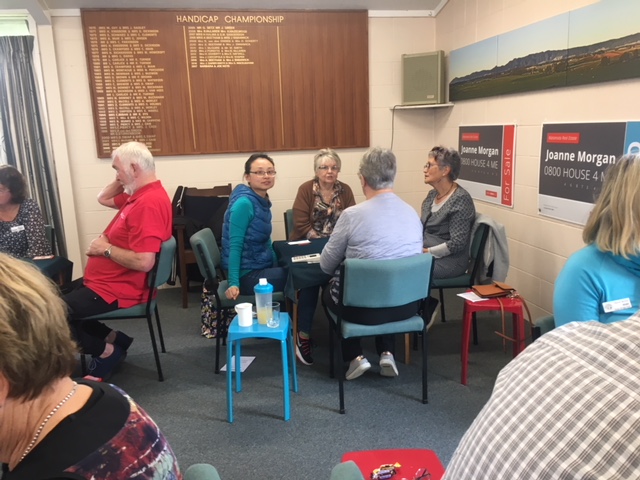 Matamata Junior Tournament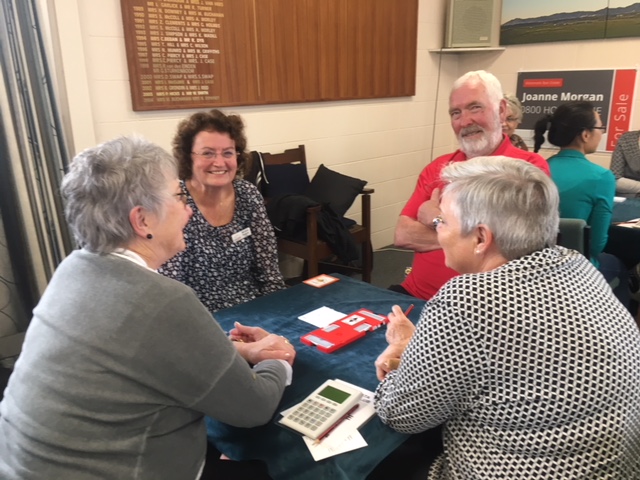 Matamata Junior Tournament
Matamata Junior Tournament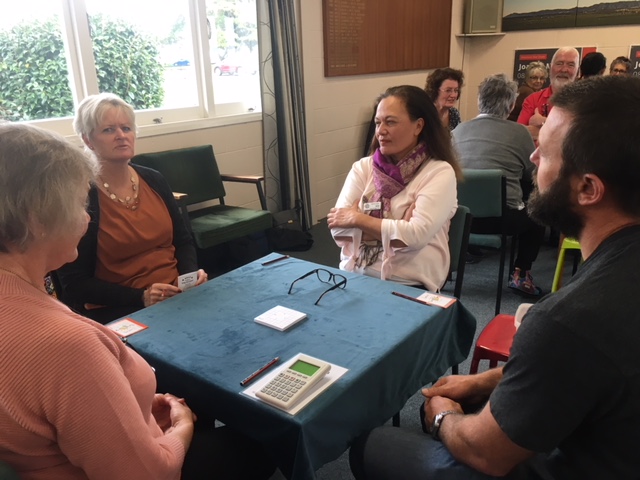 Matamata Junior Tournament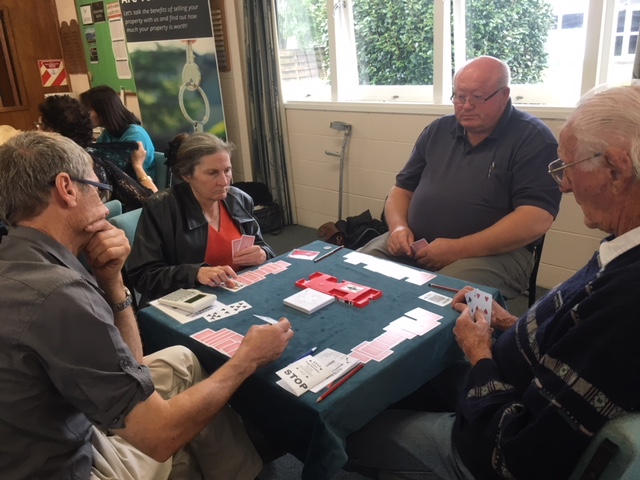 Matamata Junior Tournament
Make sure you get your entries in for the upcoming Matamata Junior Tournament which is part of the Waikato Bays Junior League
Details are:
Entry fee: $20 pp (lunch NOT included)
Morning Tea from 9.30am with playing starting from 10am sharp.
Two sessions, 3B event.
Entry on the NZ Bridge website: http://www.nzbridge.co.nz/events,listing,2651,matamata-junior-pairs-sat....
Or you can email the bridge club directly: matamatabridge@gmail.com
Pre-payment welcomed via the direct debit on 03-0363-0323853-00
Look forward to seeing a good crowd in Matamata on the 5th of May.
Lessons for beginners start at Morrinsville Bridge Club this coming Tuesday March 20 at the Morrinsville Bowling Club. Tutor is Nick Whitten who has taken these lessons now for several years. The Club also runs lessons for more experienced players that want to 'up their game' on the fourth Thursday of each month with Nick taking the novice/junior players and Jim Crawford the more advanced.
Matamata hosted the successful Waikato Bays Novice Tournament - for many the first opportunity to play a two session tournament under relaxed direction. A total of 6 tables were in play and the winners were Janice Wilton and Megan Jolly from Hamilton albeit with a Matamata link (Janice is the neice of Lynette Morgan and Zelda Clements) who had a good morning capped by a great afternoon session. With the win today they also secured free entry into the Congress Novice event to be held at the New Zealand Congress in Hamilton in October.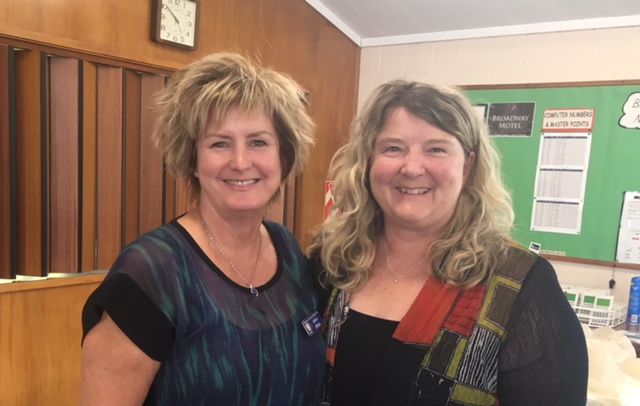 Novice Tournament: Winners Janice and Megan from Hamilton
A new partnership proved fruitful for Tineke Yates (Te Aroha) and Ross McIntyre (Matamata) who finished up second and got better as the day progressed.
Novice Tournament: 2nd place Tineke and Ross
And Matamata had further success with Diann Voyce and Lynn Ryan took out third place.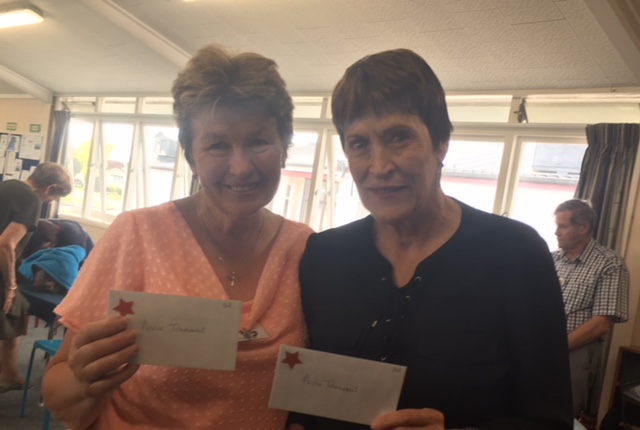 Novice Tournament: Third place Diann and Lynn
The seeded teams event starts next week in Matamata and runs for three Thursday nights (March 15, 22nd and 29th).
Enter as a pair and you will put with another pair to make up a team. Each pair is seeded so the strongest pair (based on rating points) will be teamed with the lowest ranked pair; 2nd ranked pair with 2nd lowest pair etc. Thus the competition should be relatively evenly matched!
The format will depend on how many teams are entered; but we still need more pairs to enter. Each pair needs to commit to playing for three weeks but a substitute can be arranged if you aren't able to make all three. If you are keen to play but can't find a partner ring Anne Beetham partner steward on 07 888 9966 or email matamatabridge@gmail.com
Lessons start at Te Aroha on 7th March at 7pm, Morrinsville on 20th March at 7pm and Matamata on 10th April at 7pm.
Please tap your friends, family and colleagues on the shoulder to encourage them to come along.
For more information contact Anna (Te Aroha) on tearohabridge@gmail.com or 0275 183 133
Shirley Power (Morrinsville) on morrbridge@gmail.com or ph 07 8897386
or Kathy (Matamata) on matamatabridge@gmail.com 021 346 808.
We are sad to inform that the Bridge Club lost two members recently.
Our immediate past President and friend Jan Wills passed away last night (Monday night) after what seemed like a relatively short but brave fight against Motor Neurone Disease.
We offer our sympathies to Barrie and children Jo, Roger and Lynley and all of Jan's grandchildren.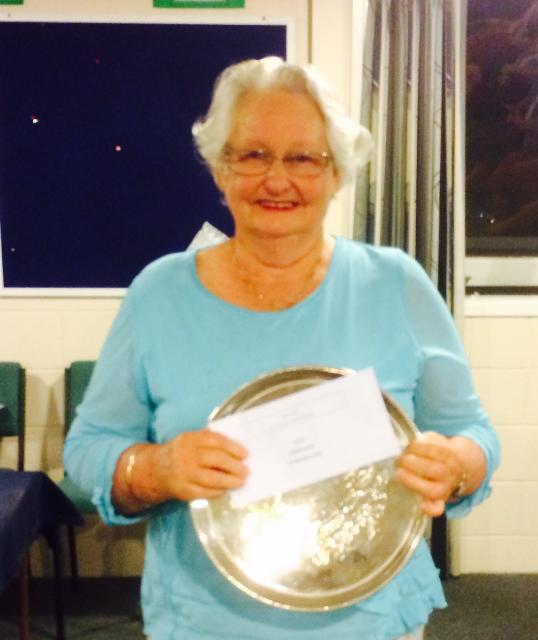 Jan Wills
Further service details will be posted as they become available.
Noeleen Begovich was also farewelled last week at a service after passing suddenly earlier in February. Sympathies are also extended to her family.
The Te Aroha bridge club contingent had a solid win at the Gold Coast Congress...unfortunately not for their bridge (although they are lying in the top 10 in their teams comp with another day to play).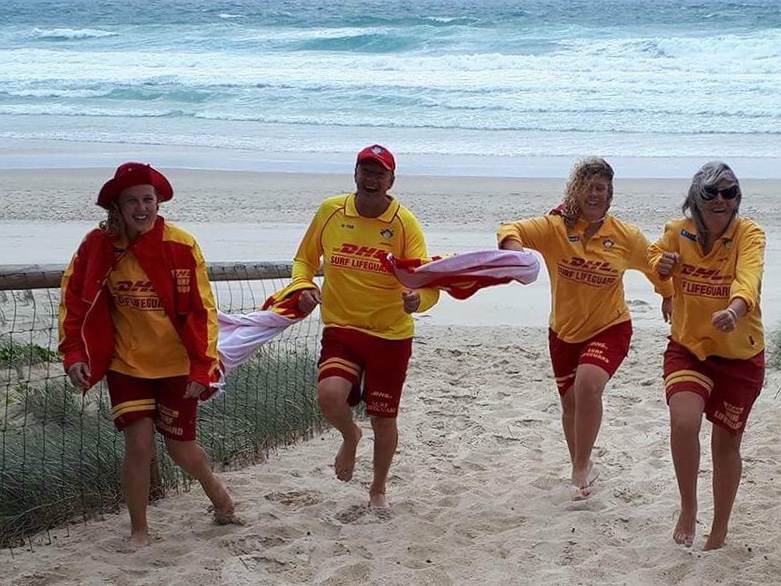 Te aroha gold coast team: The Winning team in action
They won the Australiana dress up comp ...ironically the top three spots were won by nz teams!?